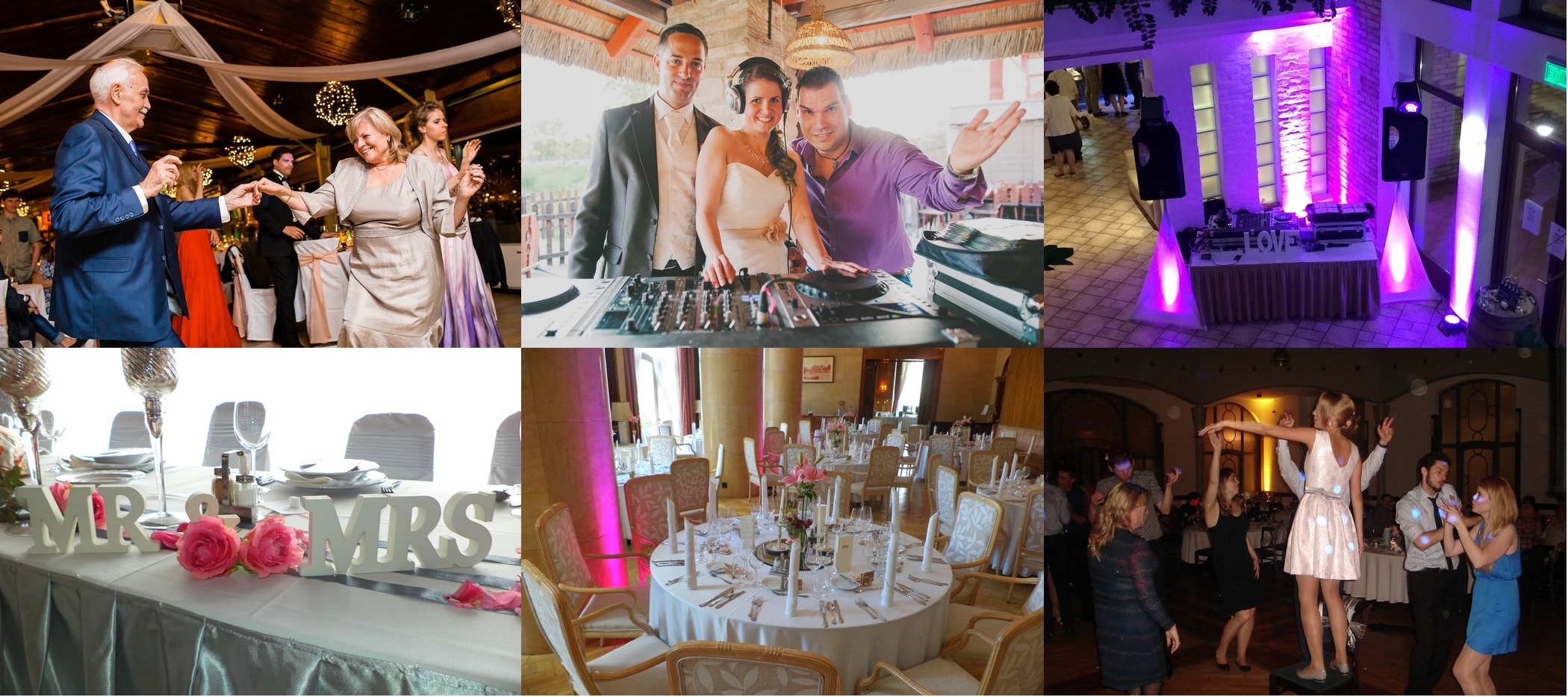 What does a Wedding DJ do?
The Wedding DJ offers sound and lighting, music-editing issues, and shows all-night entertainment, without rest, in one person, last but not least at affordable prices. The DJ is the first to arrive at the wedding venue and the last to leave.
My name is Vince Major. I have been actively engaged in entertainment for sixteen years: weddings, company events, birthdays, gala nights, product presentations, stag and hen parties, village fairs, college events and private parties.
Being a DJ is a profession and a way of life, it's not like getting up one morning and saying: 'I guess I'll be a DJ'.
I work without a laptop, and I'm a conventional mixer/DJ.
I am a member of the Hungarian DJ Association, the DJ Szövetség.
I work with MAHASZ licensed audio, so I work according to the relevant copyright laws.
Ask me for a free wedding dj quote so I can be your wedding music manager. I hope you will be the next couple on my list of successful projects!
Do you know why my partners and premium clients work with me?
•    Because they know I'm trustworthy.
•    Because they get what they ask for.
•    Because they know that to me the guests and the couple's unadulterated fun is the top priority.
•    Because I work at a competitive price.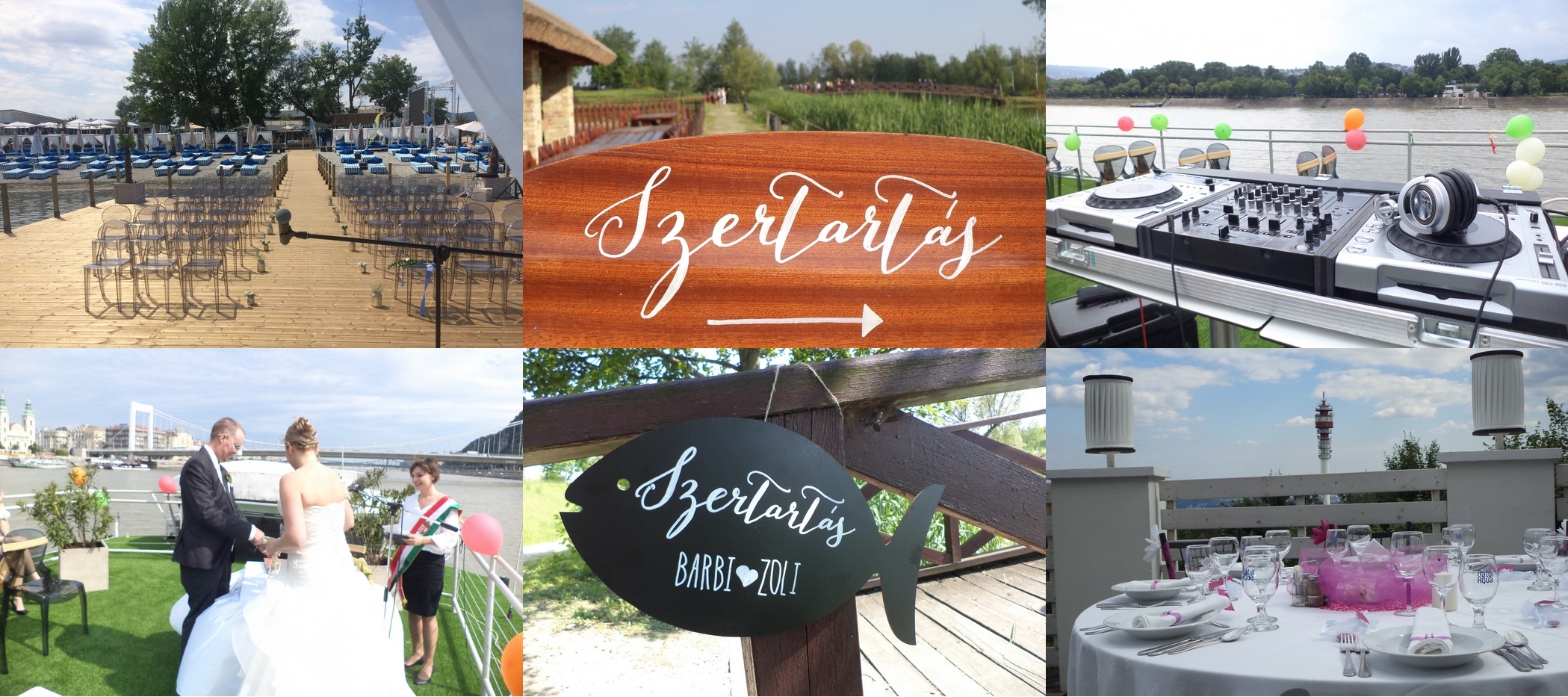 If you decide to have a Wedding DJ, I can help with the following things:
•    Ceremony sound reinforcement with microphones and your requested tracks.
•    While waiting for the guests and during the dinner, I can play a tasteful and appropriate selection of Jazz, Swing, Soul, Café Del Mar or instrumental music in the background, the exact composition being up to you.
•    Cut and edit a funny wedding dance from the requested songs.
•    Advice and suggestions on music, for ceremonies, for cake cutting etc.
•    Ideas, opportunities and tips from my previous wedding experiences.
Other available options:
Ceremony sound reinforcement
On request, the Civil Ceremony can be sound-reinforced at external locations with microphones, CD players, speakers and playing songs. This is usually the case at the wedding party's location. This requires a separate construction and demolition. The ceremony sound reinforcment increases the wedding DJ costs by 20,000 HUF.
LED Wall Colouring
There is a possibility of LED colouring: Usually it is used to colour the spaces, walls, columns, curtains and arches. Any colour or colours can be used. It is advisable to match it to the base colour decor. It is important to know how many LED lamps are needed, as this will determine the cost of this option. Cost of a lamp with installation, programming and demolition:
4.000 Ft.
Bubble blower, smoke machine
Extra requests can be made for special effects machines. For example, in past years, the bubble machine has been a favourite. Within a few seconds, hundreds of bubbles are created for the pleasure of the children and to create the perfect backdrop for photographs. Whether you are in a civil ceremony or at a party.
Rent of the Bubble Machine: 10.000 Ft
Smoke machine: 10.000 Ft
Videos and photos can be found on my Bubble machine Facebook page.


Available Music and Styles:
During arrival and the dinner I play soft background music. For example: Jazz, Swing, Café Del Mar, Boss, Chillout. But of course you can also choose what to play during this time.
The composition of the wedding party music is quite international. Both domestic and foreign songs are mixed together, so if there are foreign guests at the event, they can also find music they like. The wedding DJ will be able to inspire all ages to dance, from grandkids to grandmothers, because there is no impossible request for the wedding DJ, there is no song that can't be played.
The main styles of the wedding music dancing program
Nostalgia, favourites of the 70s, 80s, 90s, 2000s, Rocky, Rock'n'Roll, Retro, Old and New Hungarian Hits, Funky, Latin, Dance, Swing, Folk, any requests, songs and styles you have asked for. More about music styles
For each client, I would like a list of your favorite songs (up to 30-40-50 songs), particularly if they bring up powerful memories, I will play these for you. I would also be happy to take any requests from guests at the time, provided they fit into the basic framework laid out by the couple.
Ask for a free quote and do not forget to mention the following:
•    The exact date of the wedding (Year, Month, Day)
•    How many people are invited
•    The exact name, location and style of the wedding venue
•    If I need to sound reinforce the civil ceremony
•    What kind of music you want for the wedding party
Best Regards,
Vince Major
Wedding DJ – Event DJ